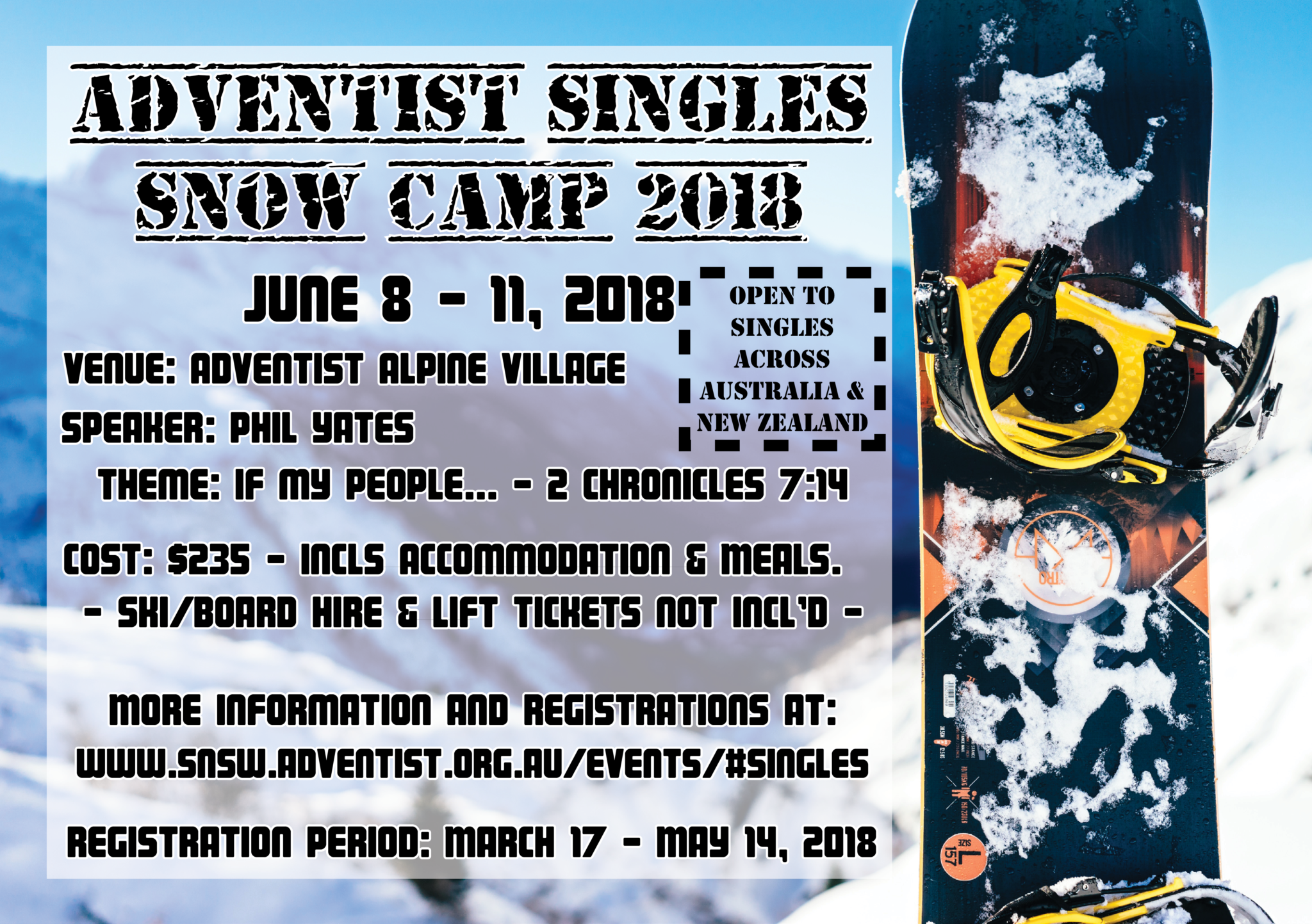 SNOW CAMP
Just a reminder that Applications for Snow Camp now have extended time to close now May 20th however any cancellations must be made before May 14 in order to receive a refund.
Link is below for easy access to SNSW Conference website to do your registration. Payment is by credit card at time of registration.
https://snsw.adventist.org.au/events/#singles
As you go into the site you will see a small box with More Details written on it click on this and either print off or read before continuing with your registration. Close that doc. and see on right the box to click on for registration make sure you answer each question as you go thru clicking Next at top of page to continue on …once completed you will be emailed your receipt.
Email myself if you have any particular preference as to who you might like to share a room with. From the info you will see, that if you should choose a top bunk then the cost is $220 lower bunk option is $235.  Expecting some great messages from Phil Yates and some really great music and singing time with our music team I have asked to join us.  If you have an item you would like to contribute to our Royal Variety Concert on the sat. evening after our Gala Dinner (theme come as a character from a Musical) I am asking Brenda Patrick one of my team members (Social Activities Liaison) to take your details and help put our evening together. Her contact email:
[email protected]  and cc to myself  [email protected]
Regards
Christine Sosnovsky
SNSW Singles Ministries Co ordinator
SNOW CAMP Event Organiser